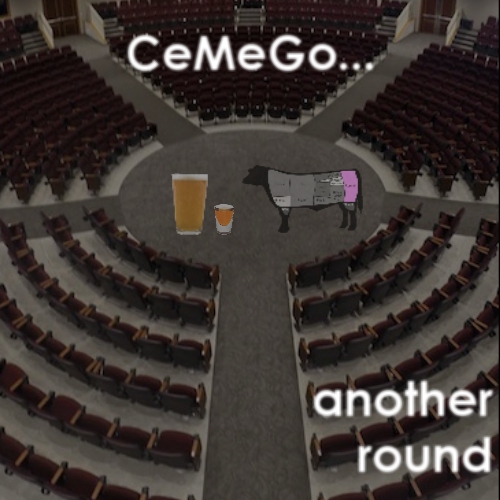 This is my second solo album. This collects everything I've done throughout the "year of personal hell" known as 2017.  This collection includes use of the Novation Launchpad.  I really tried to work more with phrasing (probably too much) where everything is more structured and looped.  This probably makes things more cold and clinical, but you have to learn sometime.  There is one long track that was a jam session with little planning (Track 13-Air Head Full of Fluff).  Everything else was looped, overdubbed, or (vaguely) planned with soloing on top.  Some tracks were never posted on this blog (marked with an *).  This, of course, is to gyp listeners into downloading an album of tracks to hear 3 for the first time.  Here's the run down/liner notes.
Waiting on Hold for Bob* (1:05) This was literally slapped together while waiting on hold with Bob who was talking with his mom on the other line (as usual).  One piano loop and pointlessly pounding away in real time over top.
For Another Day (4:07) I am most proud of this sound for the big "Trevor Horn sounding" bridge in the middle.  Yes, for you local folks, that is an audio sample of the WTOP traffic report for DC mixed in there.  Further write up located here.
Crunch Numbers (2:47) Write up located here.
Bright and Fast* (5:23) Every type of metallic percussion (that I liked) was used to make loops on this one including glockenspiels, xylophones, vibraphones, and marimbas.  I had a lot of fun programming the drum patterns.  I probably went a little overboard with most of it.
Get it Right (2:27) Write up located here.
Atmosthing (4:10) Write up located here.
Holdsworthian (4:35) Write up located here.  (RIP Allan Holdsworth).
Phone Waves (3:59) Write up located here.
Pianosplosion (4:43) Write up located here.
Political Optics (I Don't Apologize For It) (3:37) Write up located here.
No Driver No Problem (3:35) Write up located here.
Volcanoid (5:18) Write up located here.
Air Head Full of Fluff (12:52) This is the long jam session.  Write up located here.
The Warfare* (3:50) This is the last track to be made for this album.  It started on Veterans Day 2017.  I finished it today (Dec 23, 2017).  The spoken samples are a half speed recording of Jim Bakker talking about how people are trying to kill him because he's "preaching the word of God".  I think it's because he's a felon manipulating the minds of the poor and desperate people who tune into his show to be exposed to horrific fears of a false prophecy.  Either way, he is fun to audibly abuse.  He sounds drunk at half speed.
Here's the 59 meg zip file of all the tracks and the cover!  Enjoy!
As always, maximum enjoyment can be achieved by listening in a car or in headphones.
FYI:  The first solo album "Cemego… It Alone" can be found here.
And just for a peek into my sordid life, here's a picture of the stuff that makes all this magic possible.