A listing for a technical writer position came up in Rockville. SIX different "recruiters" called me for it.
All offering different lengths of contract.
Some showed a salary range and some didn't.
Some of them called BEFORE sending a job description i.e., "cold called."
3 left a message.
This was the one that I could understand the most. This is an example of one of the "great" recruiters in "America" that are the "Warriors of My Future" who will save me from homelessness in this "great" nation. These are the people who control my future and destiny and stand between me and that all so important encompassing enthralling career move that will change my life and make things better for me.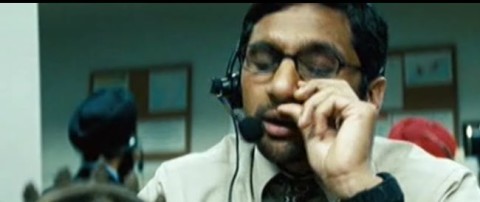 Let's just listen to the magic and hope for my future.
Think I have any hope? At all?
Do you have a clearer understanding of my "attitude"?
I get this at a rate between 6-12 interactions a day. I've had these and answered them and tried to work with them now for 7 months. Do you think these are actual jobs? Any thoughts at all about this would be interesting from anyone. I've already emailed 2 congressman about this with no responses.
All I can say is WHAT THE HELL?!?!
UPDATE: I just had a job description that asked if "Any time planned off next few months (Dr appointments, Vacations, etc.)? "
I replied with "I may get sick. I am human. I do not "need" a vacation ever, but it may be difficult to come to work constantly with no time away. Once again, I am human."