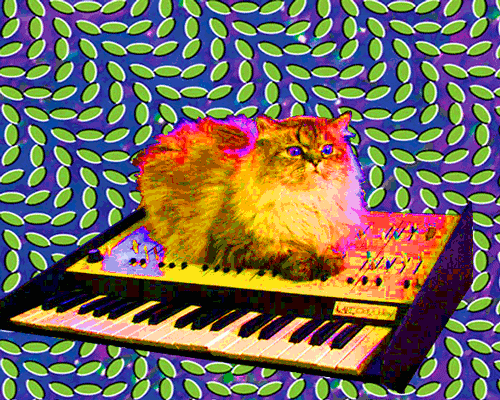 Two slapped together bits.
The first experiment uses a repeated note on the Volca bass then the LFO rates and intervals are tweaked manually.  It creates a skippy bass pattern that I noodle with using the Cutoff knob.  The Volca beats is playing some random pattern in one of the 8 memory slots.  It's a bit Out of Sync although everything is at 97bpm.  Once again the Kaossilator Pro is the timekeeper and does some little loops.  The MicroKorg does solo arpeggio notesy padsy crap on top of the whole mess.
The second experiment messes with the
MicroKorg
patched through the
Mini KP (red box)
to add a third hand in holding notes/arpeggios.  Problem here is ANYTIME I use the tape delay effect on the red box (which I love) things, level wise, get really out of hand.  They literally run away from me.  With the levels getting so high, as they run away from me, I sometimes fall
Out of Time
on the track (also 97bpm).
So here we are… Experimenting again.  Reason?  Because it's fun!
And for interactivity sake, which do you prefer?
Loading ...